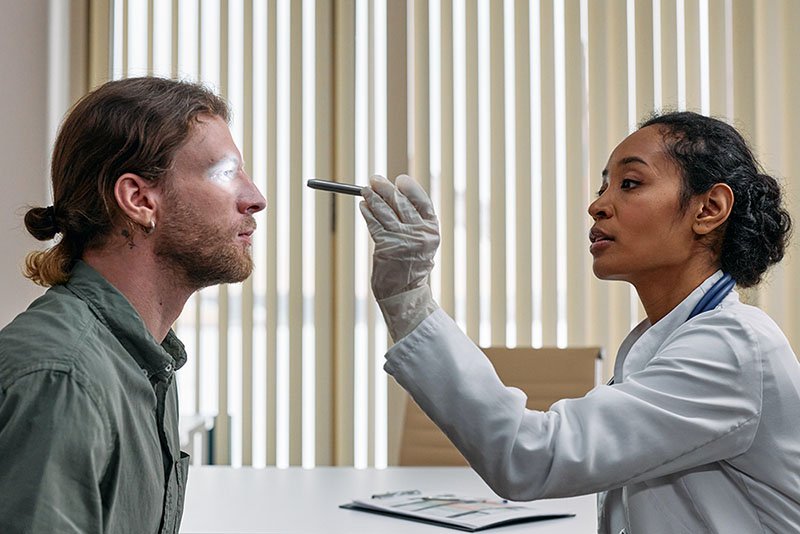 Our New York State licensed doctors of optometry are focused on maintaining good eye health through the education of our customers, comprehensive examinations, and by providing accurate prescriptions.
Our exams are a two-part process. First, we obtain a computerized reading of your vision. Then we conduct a thorough exam to evaluate the health of your eye and the accuracy of your prescription. Our optometrists care for patients with many of these eye-related problems:
- Cataracts
- Glaucoma
- Macular Degeneration
- Retinal Detachment
- Computer Vision Syndrome
- Pink Eye
- Floaters
- Itching and Burning
- Seasonal Allergies
- Headaches
- Eye infections
- Eye Injuries
Pediatric Vision Care
Vision Exams for Children
The American Optometric Association recommends that pre-school children receive a complete vision exam at the ages of six months, three years and five years. It is particularly important that a child have a complete evaluation in the summer prior to entry into Kindergarten. While in school, yearly evaluations are recommended. It is not necessary for the child to verbally respond in order to do an evaluation. The American Optometric Association (AOA) and The Vision Care Institute of Johnson & Johnson Vision Care, Inc., have partnered to create InfantSEE®, a no-cost public health program developed to provide professional eye care for infants nationwide. Through InfantSEE®, Dr Grant will provide a one-time, comprehensive eye assessment to infants in their first year of life, offering early detection of potential eye and vision problems at no cost regardless of income. For more information on InfantSEE®, go to http://www.aoa.org/infantsee.xml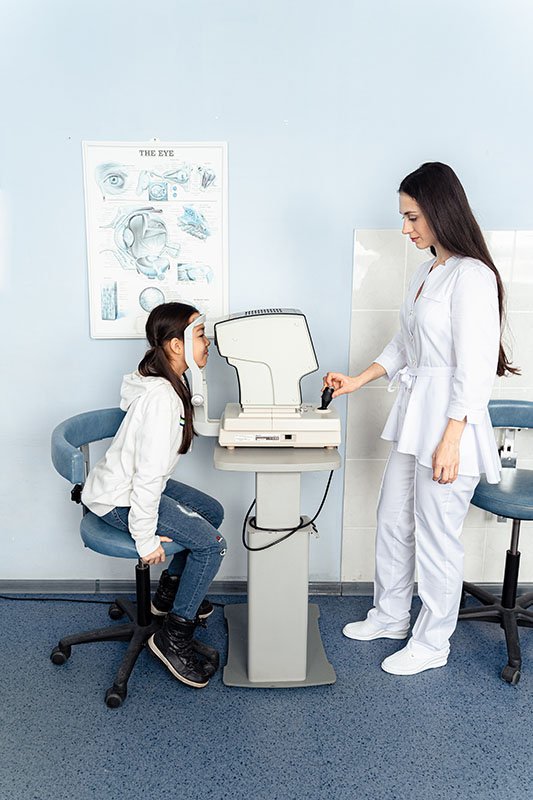 What to expect on the first appointment
We strive to make your visit as enjoyable and pleasant as possible. In order to get a good eye health evaluation, Dr. Grant will most likely want to dilate your eyes. This can cause blurred vision and light sensitivity so make sure to bring your sunglasses or we will give you some. Your visit will take at least 1.5 hrs if your eyes are dilated.
In order for you and or your child to receive full attention, please refrain from bringing other siblings to the appointment.
Additional visits beyond the basic exam may be necessary if
more information is needed than what can be attained during the basic exam
you or your child has special needs or concerns
your child is struggling in school he/she may need a visual processing evaluation.
You or the patient have had a head injury or stroke
Additional visits beyond the basic exam may be necessary if
All Current glasses and Current contact lens RX (or the boxes)
(daily wear, computer, sewing, sun etc), if you like an old prescription better, bring it and the newer one
For young children and those with attention difficulty:
Favorite DVD
Favorite small fixation target
For infants:
Favorite fixation targets
Favorite blanket/toy
COMMON EYE CONDITIONS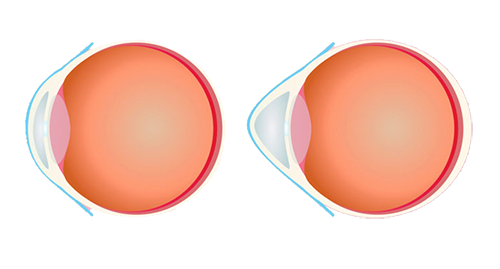 Keratoconus
Keratoconus is a degenerative disease of the cornea that causes it to gradually thin and Keratoconus bulge into a cone-like shape. As the disease progresses, the cone becomes more pronounced, causing vision to become blurred and distorted. Patients with keratoconus are usually very nearsighted and have a high degree of astigmatism that is not correctable with glasses.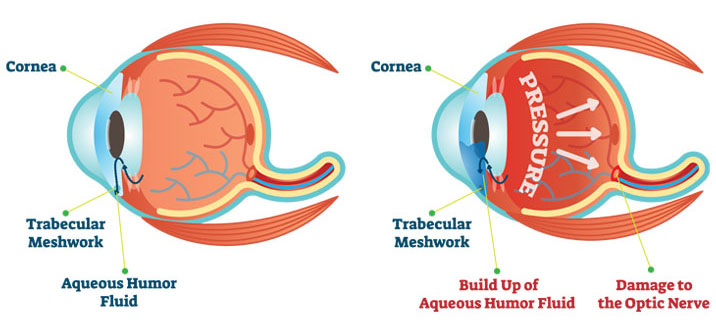 Glaucoma
Glaucoma is a disease caused by increased intraocular pressure (IOP) resulting either from a malformation or malfunction of the eye's drainage structures. Left untreated, an elevated IOP causes irreversible damage the optic nerve and retinal fibers resulting in a progressive, permanent loss of vision. However, early detection and treatment can slow, or even halt the progression of the disease.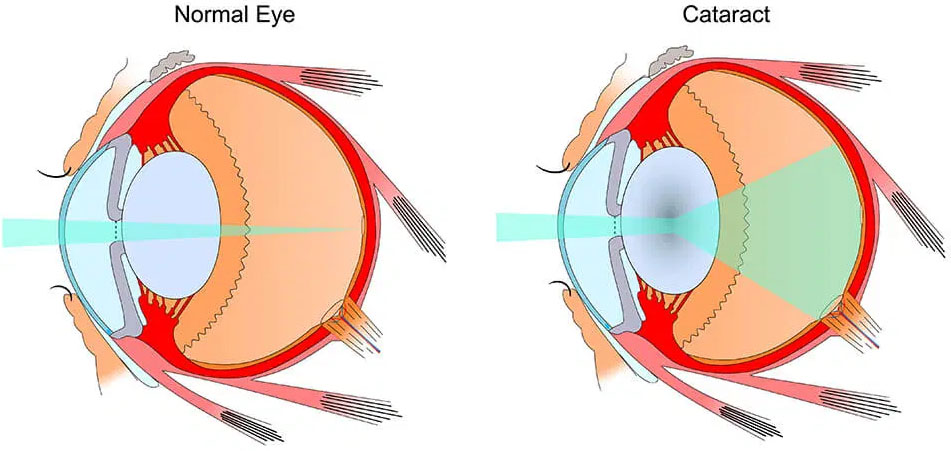 Cataract
When cataracts are mentioned, people often think of a film that grows on their eyes causing them to see double or blurred images. However, a cataract does not form on the eye, but rather within the eye.